How to: Wear socks + heels
Sometimes, styles that were once seen as fashion DEATH become socially acceptable and are canonized as part of the style lexicon. Remember when wearing heels with jeans was a no-no back in, like, 1997?
Socks and heels were long seen as anathema to the fashion community, conjuring up images of fetish-y babydoll wear most often seen on "glamour models" in Frederick's of Hollywood catalogs, but the look has gained acceptance over the past few seasons.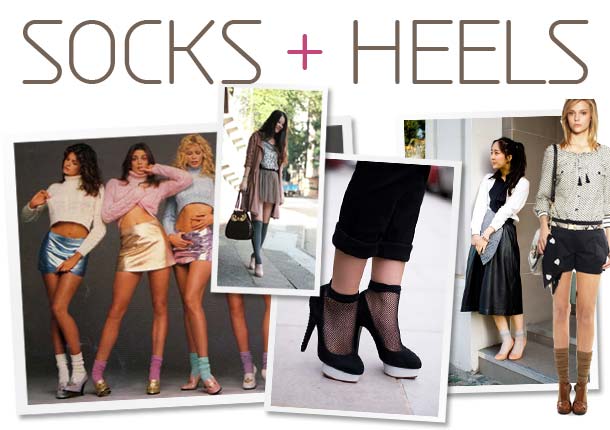 Versace circa 1995, 華麗袍上釘蚤子, Peony Lim, Park + Cube, Style.com
Wearing socks with your heels is a perfectly acceptable way to extend the life of your warm-weather shoes by adding an extra layer of warmth to make them appropriate for cooler weather. It's not just a fashion magazine/runway thing, either. Us regular folks can do it, too!
Try it out: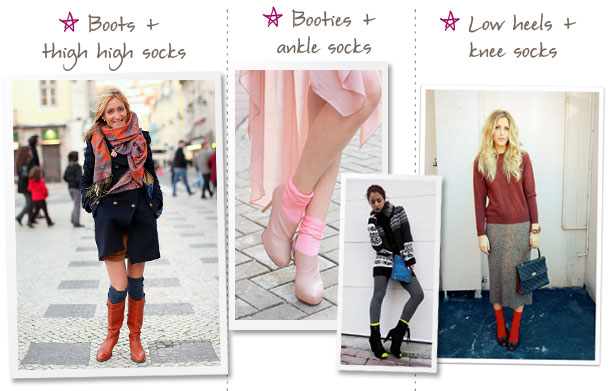 O Alfaiate Lisboeta, 華麗袍上釘蚤子 , Chictopia, B. Jones Style

–Boots + thigh-high socks Try this under a mini or heavy shorts. I like to wear tights underneath as an extra layer.
–Booties + ankle socks Great when you're wearing cropped pants or booties with cutouts–the socks will show through, so experiment with a bright color.
–Low heels + knee socks Keep this from looking too Britney Spears-circa-1999 by scrunching the socks a bit and pairing with sensible, grown-up clothing.
What do you think? Have you/would you wear socks and heels?