Can't get away
No matter how I try, I just can't seem to get away from grays and neutrals. I want to–I do!–but TEH GRAYZ are such a prevalent part of my wardrobe it's hard to resist. I swear, one day I'm gonna bust out in red and pink and shock the heck out of everyone–including myself.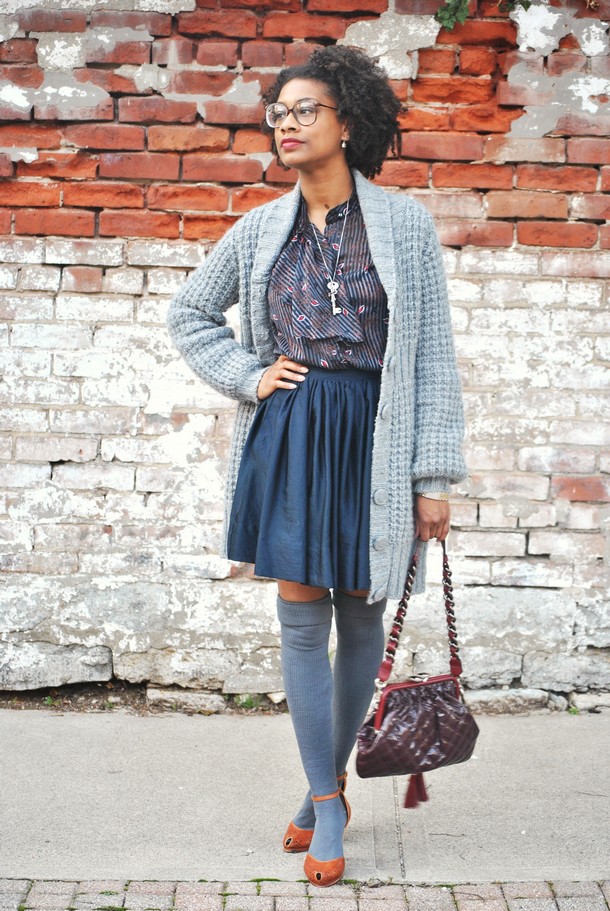 H&M skirt and sweater; vintage blouse, necklace, and shoes; AA socks; Marc Jacobs bag
Oh, and to go along with the '70s secretary vibe, I decided to get my own pair of  extra thick Coke-bottle glasses. When I say thick, I mean THICK–the lens is  practically the width of my pinky finger because I'm severely vision-impaired. What do you think?