Put It On and Don't Say a Word
Wore this dress to run around pulling items for a photo shoot for A-Line this weekend. I've worn it  before (here), and I like it because it's comfy and doesn't need much more than a belt to make it look like I actually put effort into getting dressed.  On the downside, it's polyester–and y'all know what happens when summer heat meets polyester.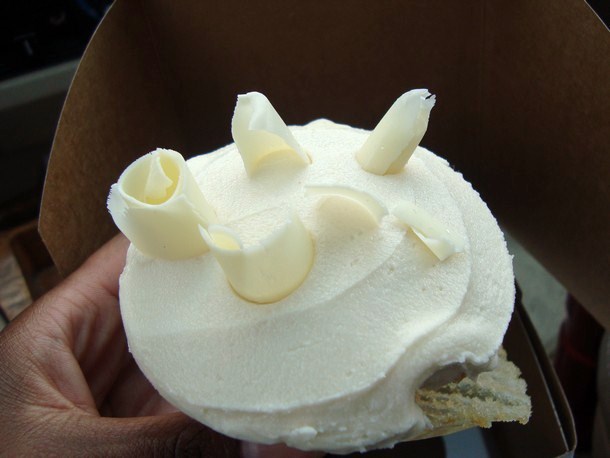 Oh, and I also treated myself to this ridiculously yummy buttermilk white chocolate cupcake from The Sweeterie–those are white chocolate shavings on top. Most of it was gone by the time I pulled out of the parking lot. Best three minutes EVER.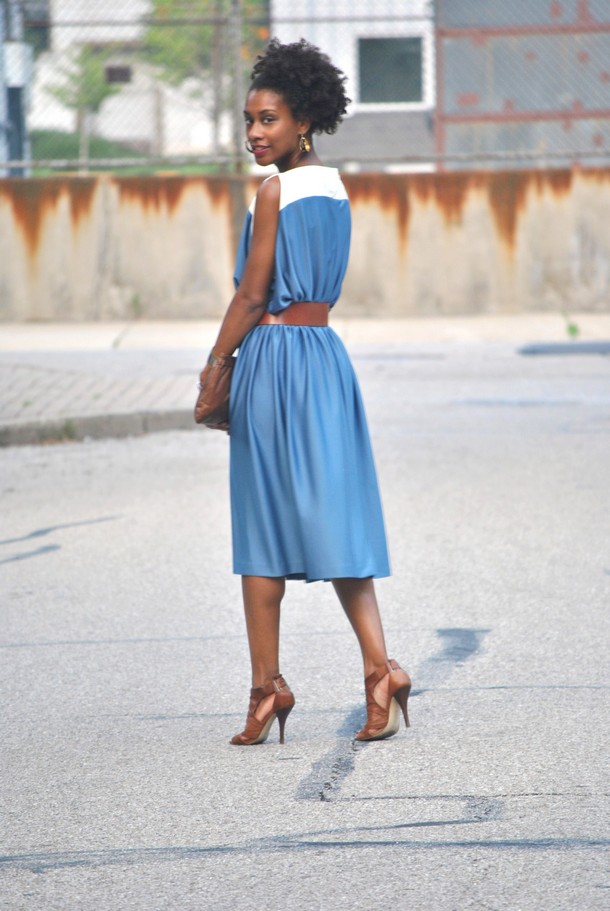 Vintage dress and clutch; The Limited belt; Steve Madden heels
If you're in Cincy, don't forget to Cute Up for The City Flea tomorrow so I can snap a pic of your street style! Have a great weekend!