Stronger Than Me
Of course I choose to squeeze my bloated belly into my favorite (but TIGHT) bustier on a day when it's 95 degrees in the shade. Clearly not the most stellar idea I've ever had.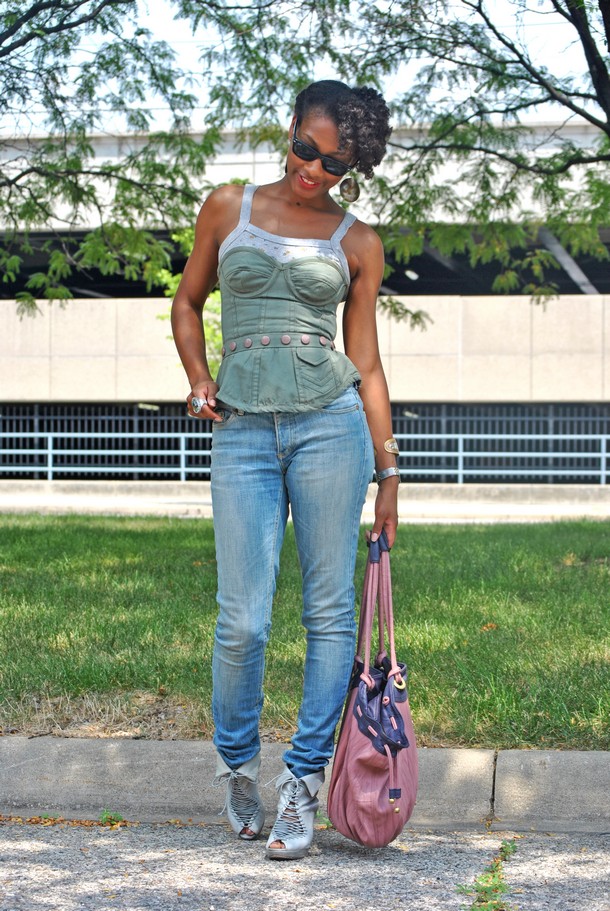 Grey Ant bustier; Forever21 tank; H&M jeans, Jeffrey Campbell shoes
For once, I'm actually GLAD the weekend is over. The past one was a doozy, with news of massacres and train wrecks and vengeful gunmen and celebrity death suffocating us in tandem with the heat.
All of the bad news is heartbreaking, though Amy Winehouse's death affected me in a different way–I suspect because her music is inextricably interwoven with treasured parts of my life. I listened to "Stronger Than Me" almost nonstop during my trip to the Philippines, and Amy's death has moved it to the front of my playlist once again. Listen, laugh, enjoy: