Backyard Island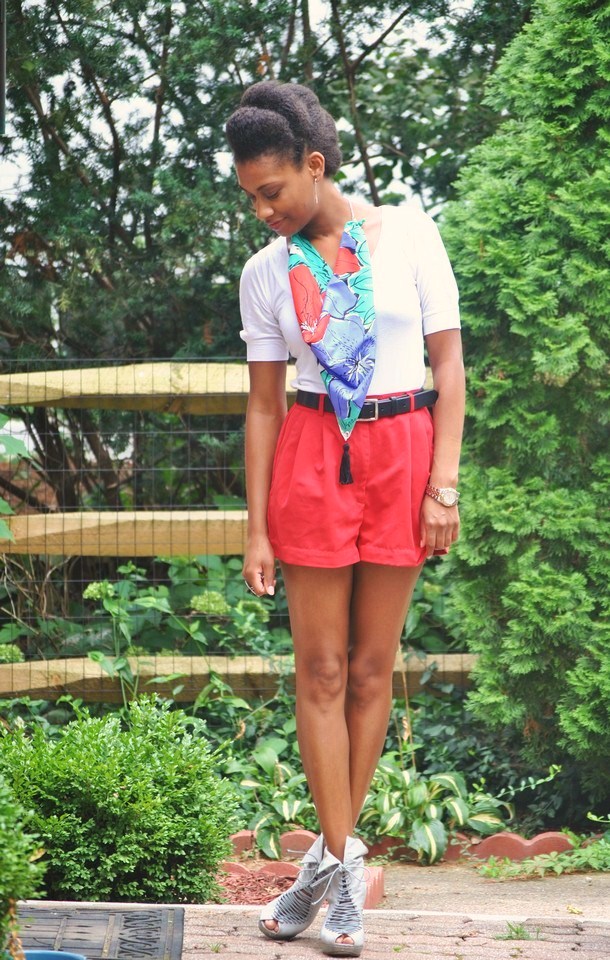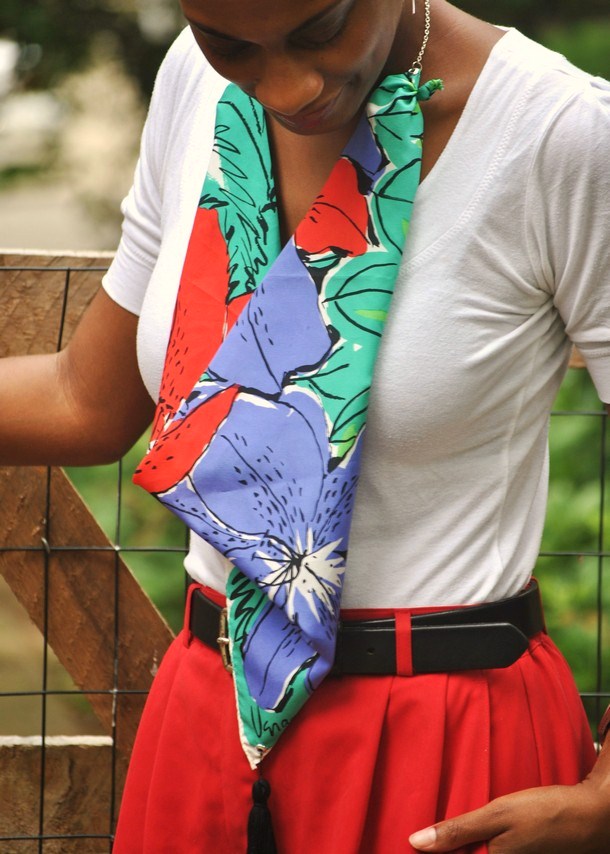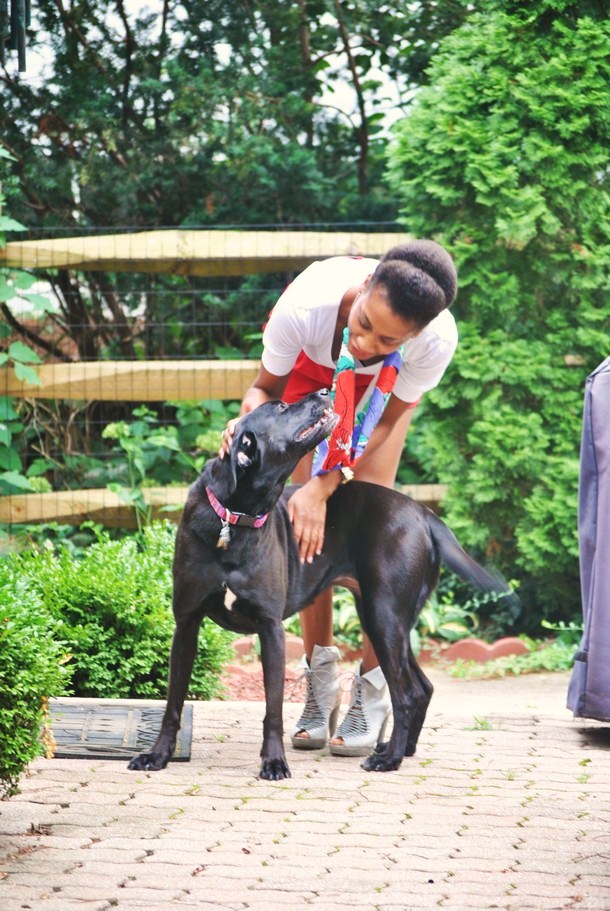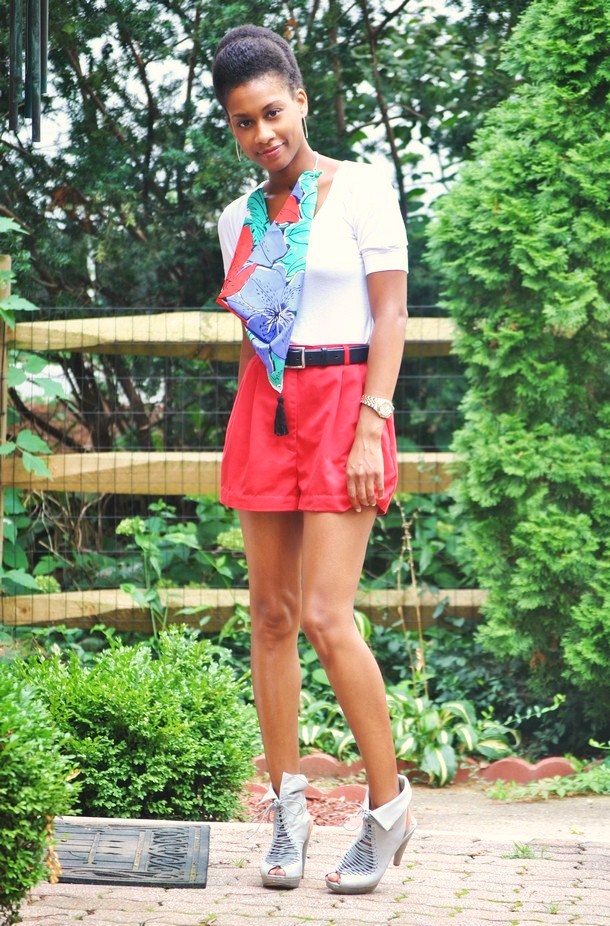 Zara tee, thrifted shorts, DIY scarf necklace, Jeffrey Campbell shoes
Spent the weekend running around pulling clothes for an upcoming TV segment (Tuesday morning, Fox19, BE THERE), remembering what it feels like to have an actual backyard, and wondering if Beau would get along with a dog.* I figured a certain level of comfort was in order, so I wore a classic tee-and-shorts combo with my DIY scarf necklace and The Ugly Shoes, and it felt just right.
In other Very Important News, I watched this video and this is now my new favorite quickie hair style! Aren't you happy for me?
*Nope, not a chance, no dogs allowed.