Right Or Barong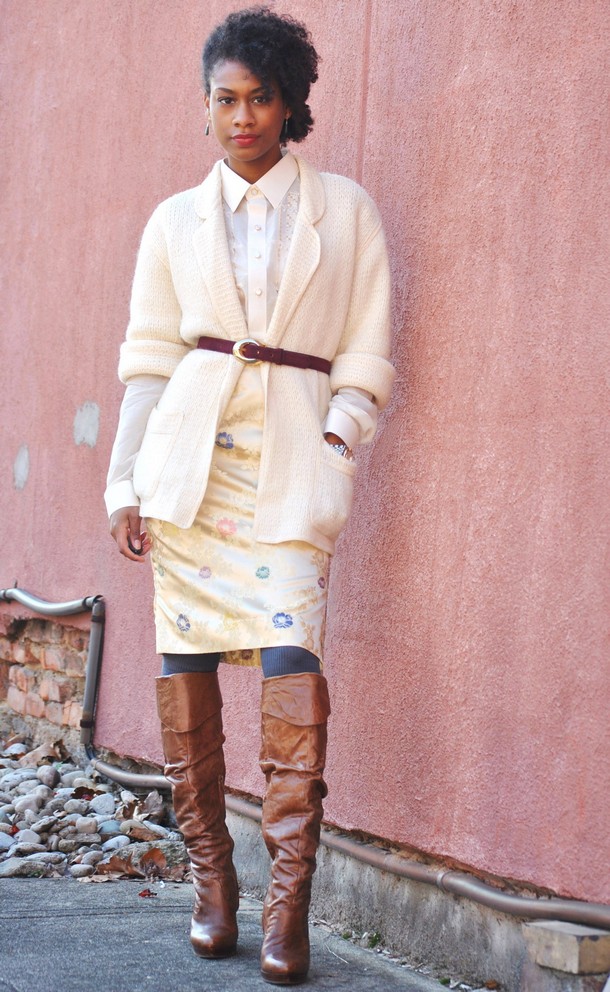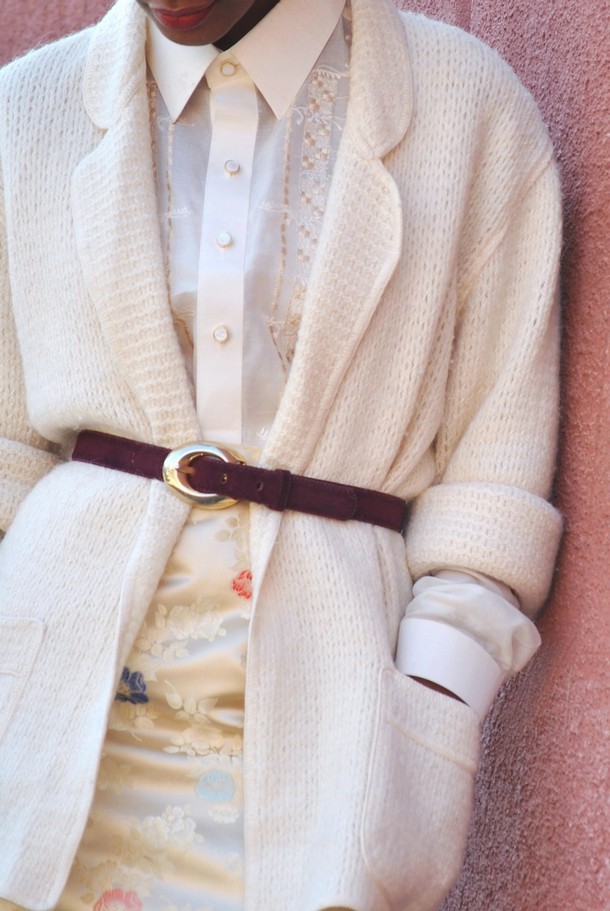 I've been trying to figure out a respectful, interesting way to wear the barong FriendBoy got on our trip to the Philippines, and I think I'm finally satisfied.
Vintage skirt, belt, and sweater; barong from SM Dept. Store; Jessica Simpson boots
The fuzzy cardigan takes it from exotic and tropical to comfy and cozy, just the way I like.