InVESTment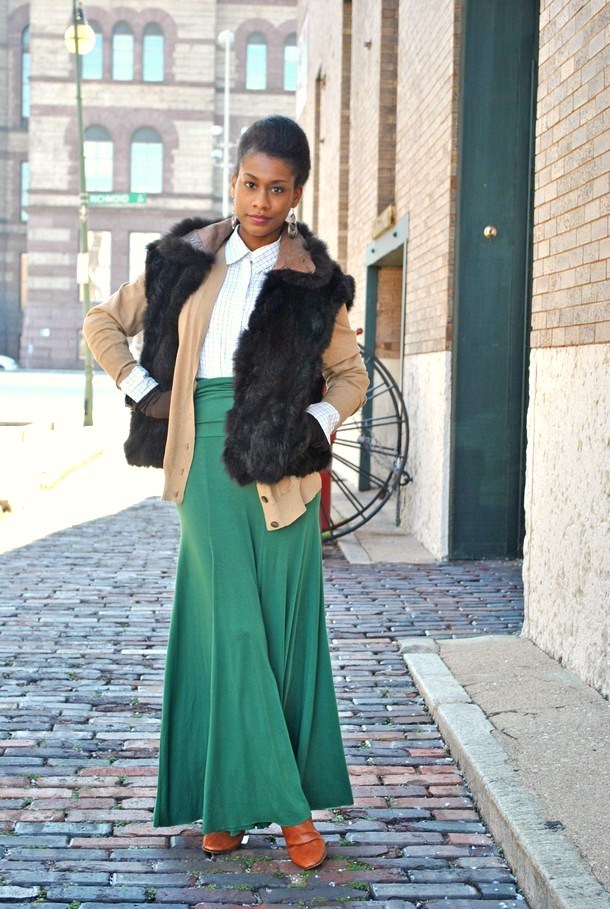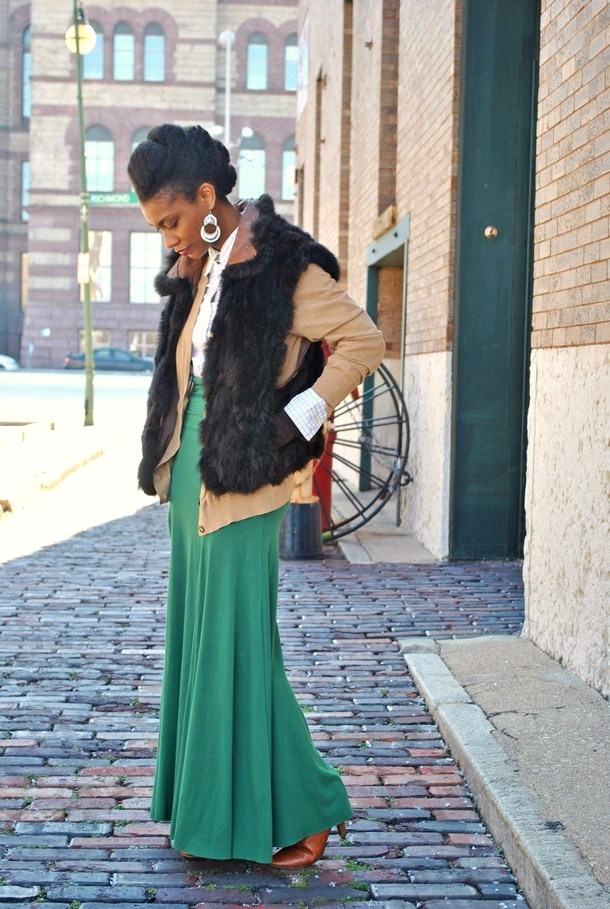 Something about my favorite Monchichi fur vest feels rugged and glamorous at the same time. That weird style dichotomy is what keeps me coming back to it again and again.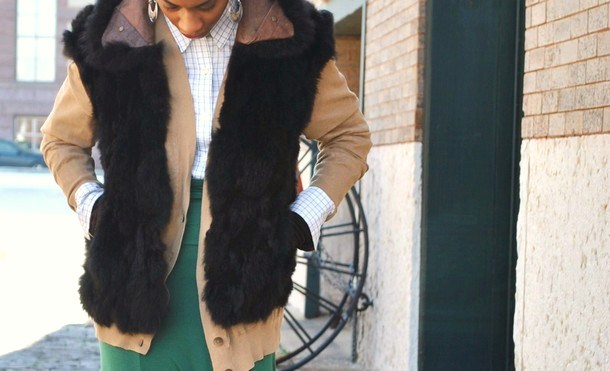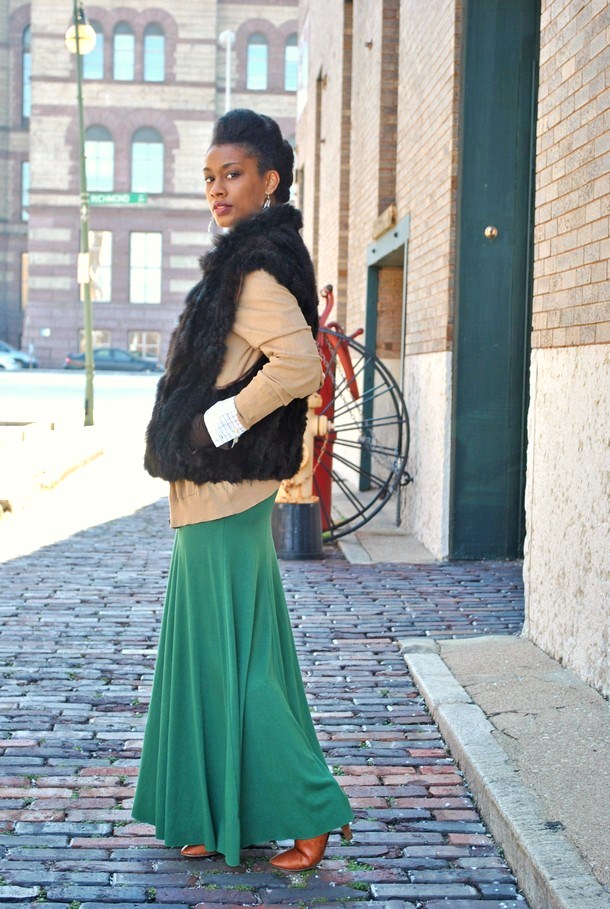 Vintage vest and gloves; thrifted oxford; Forever21 skirt; Limited cardigan, Rupert Sanderson boots; earrings from The Little Mahatma
Do you have any pieces that work dressed up OR down? How do you wear them?