A Fine (Jewelry) Phase
You know how sometimes you go through phases with fashion? I've had t-shirt phases, leather phases, lingerie phases, and a pretty serious ongoing vintage phase. While I've gone through a few costume jewelry phases, I've managed to steer clear of fine jewelry–mostly because I know my bank account would seriously suffer. However, after another visit to Krombholz Fine Jewelry to decorate their featured jewelry case, I think my time has come.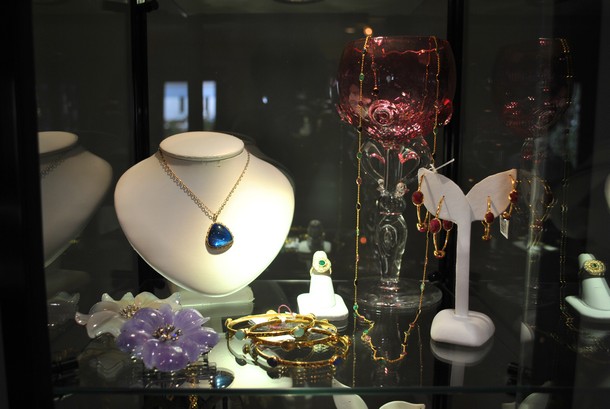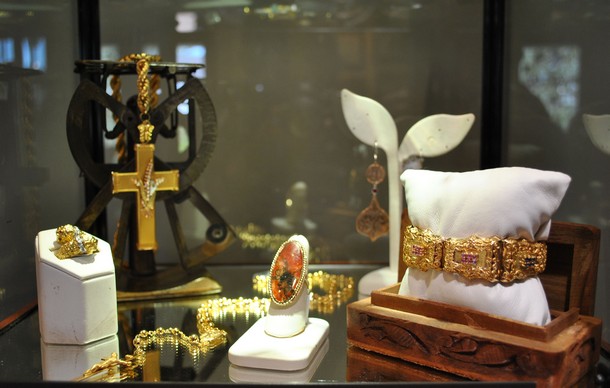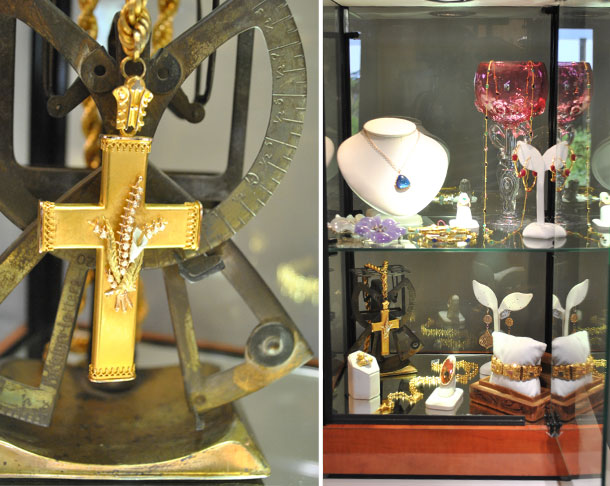 Not sure why I was drawn to religious iconography, but there you have it!
Krombholz specializes in custom jewelry and I have several designs in mind: a typography-inspired pendant necklace, a non-ugly opal ring, a pair of earrings inspired by an old church door…yeah, this could be dangerous.