My Favorite Matador
A few weeks ago, I was asked to participate in the Symphonic Stylings fashion show on behalf of NVISION vintage boutique in Northside. I happily obliged by hamming it up all over the runway in a haze of wannabe Sasha Fierce-ness.
It's completely contrary to my nature to be that close to that many beautiful clothes without obsessing over SOMETHING, so after seeing this gorgeous matador-print skirt swish down the runway, I had to have it.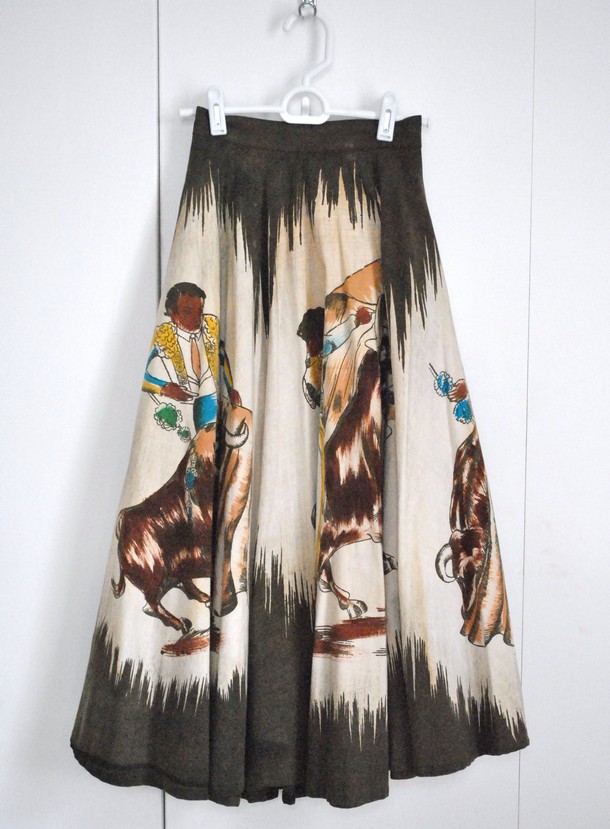 It was handpainted in Mexico and it's SO swooshy. I can't wait to wear it! Wonder of wonders, I found a similar style here.