Shopping // Sales Galore!
While I'm technically focusing on making the most of what's already in my closet, the sales going on right now are just too good to ignore. I figure indulging in a bit of discounted post-holiday shopping actually SAVES money (just go with me on this one) and helps support local businesses. A few of my favorite opportunities for retail therapy: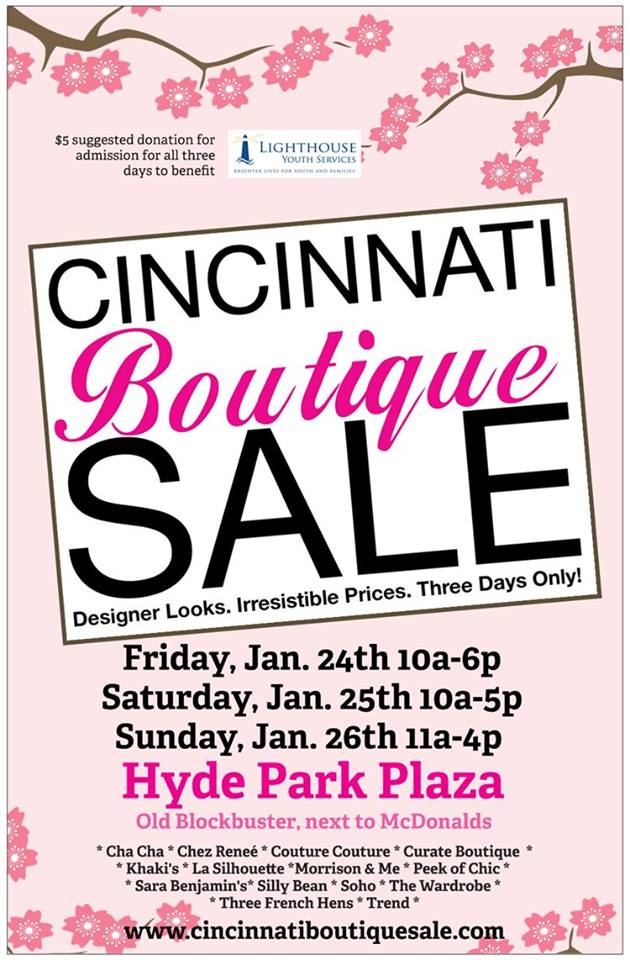 Sloane Deep Sale – 50% -80% off seasonal merchandise. Be sure to check out the racks organized by price ($25, $50, $75, etc.), and try not to drool on the vintage Chanel bags (not on sale but still worth a look) in the back.
Alligator Purse BIG BIN Sale – Technically the sale ended 1/18, but they still have 60%-80% off past season DVF, Vince, Rag & Bone, Helmut Lang (save that for me) and so much more!
Article Sale – Menswear (some of which also looks great on women–hello cozy sweaters!) at up to 60% off online and in-store.
Curate Epic Sale – 20% – 50% off almost everything! If they still have the faux-leather moto leggings, I HIGHLY suggest getting them. Comfort and badassery all in one.
Cincinnati Boutique Sale (Jan 24th – 26th, Hyde Park Plaza) – The granddaddy of legendary sales, the Cincinnati Boutique Sale includes seasonal merchandise from local favorites like Soho, Morrison and Me, Couture Couture, Trend Boutique and more, all at up to 75% off. In case you were even entertaining the thought of buyer's remorse, it's also for a good cause: donations benefit Lighthouse Youth Services.
Happy shopping!