Here's how to make your loungewear look good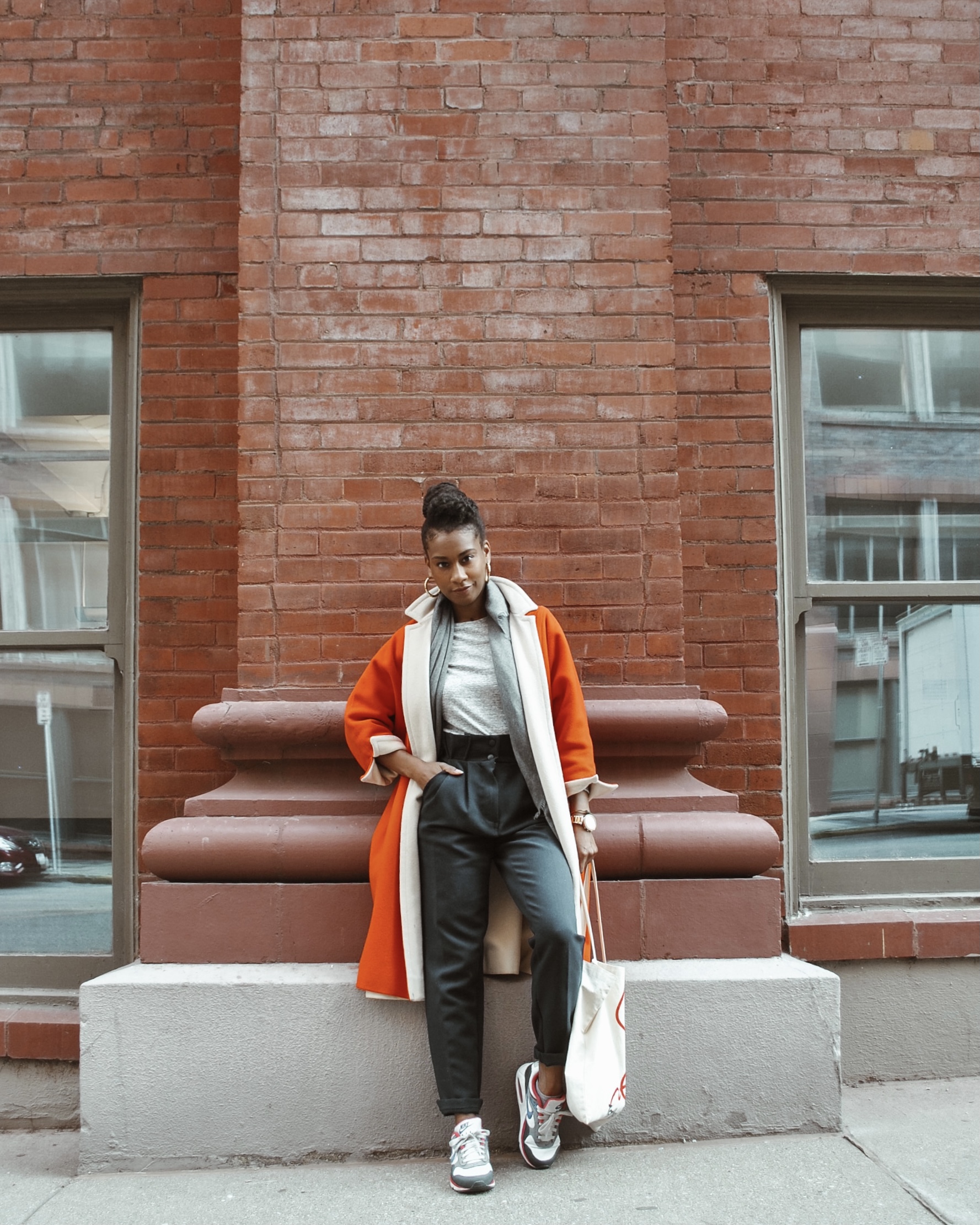 Spring is the best season but Fall has the best style, hands down.
I picked up this vintage coat at Casablanca Vintage a few years ago and it's one of the things I most look forward to wearing once temperatures drop.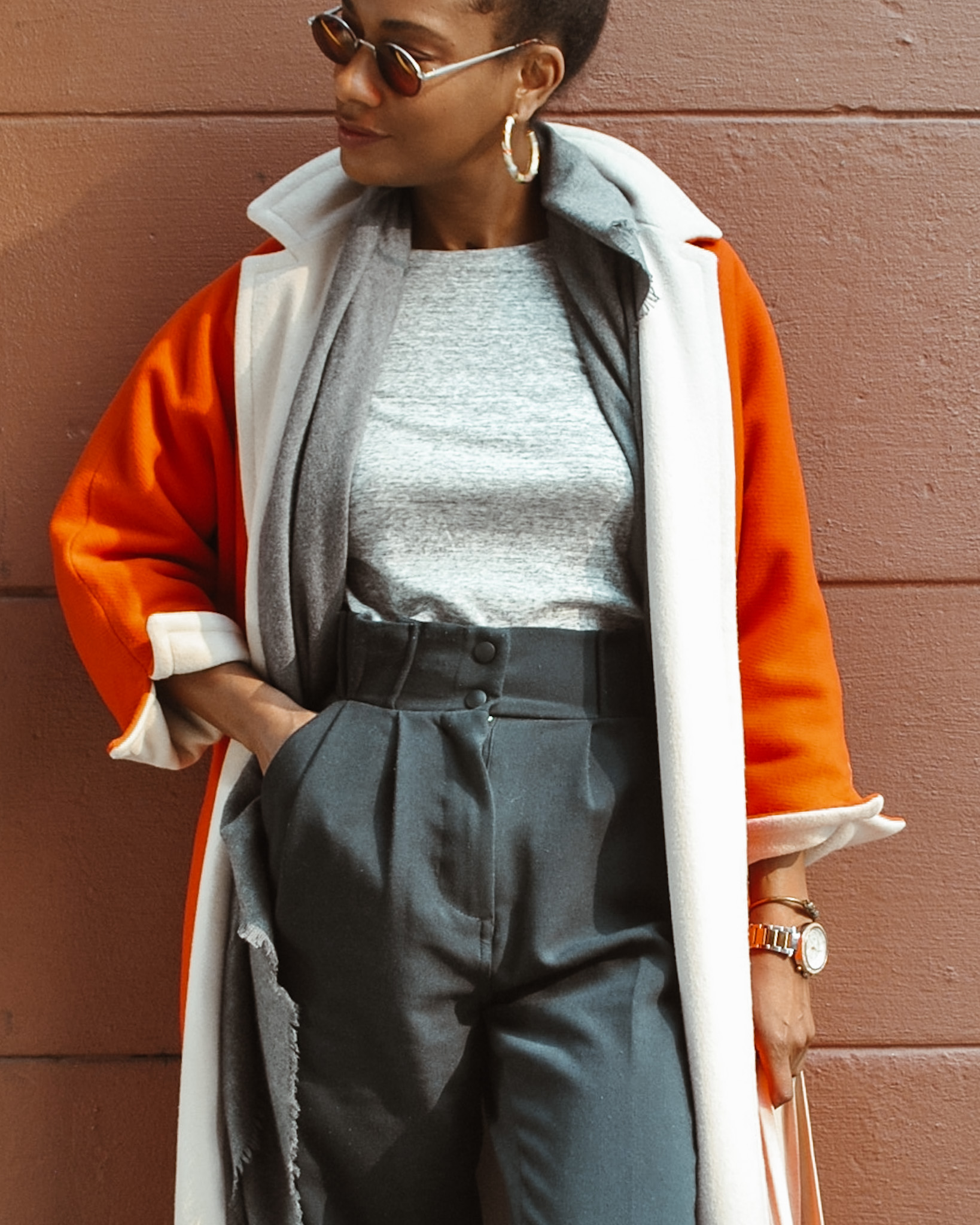 Coat, Casablanca Vintage; tee, Old Navy; pants, The Most Beautiful Thing In The World Is; sneakers, Nike (on sale!)
Sneakers and comfypants™ have been my go-tos this year (thanks, COVID) and throwing this on just makes everything look more elevated.
Also…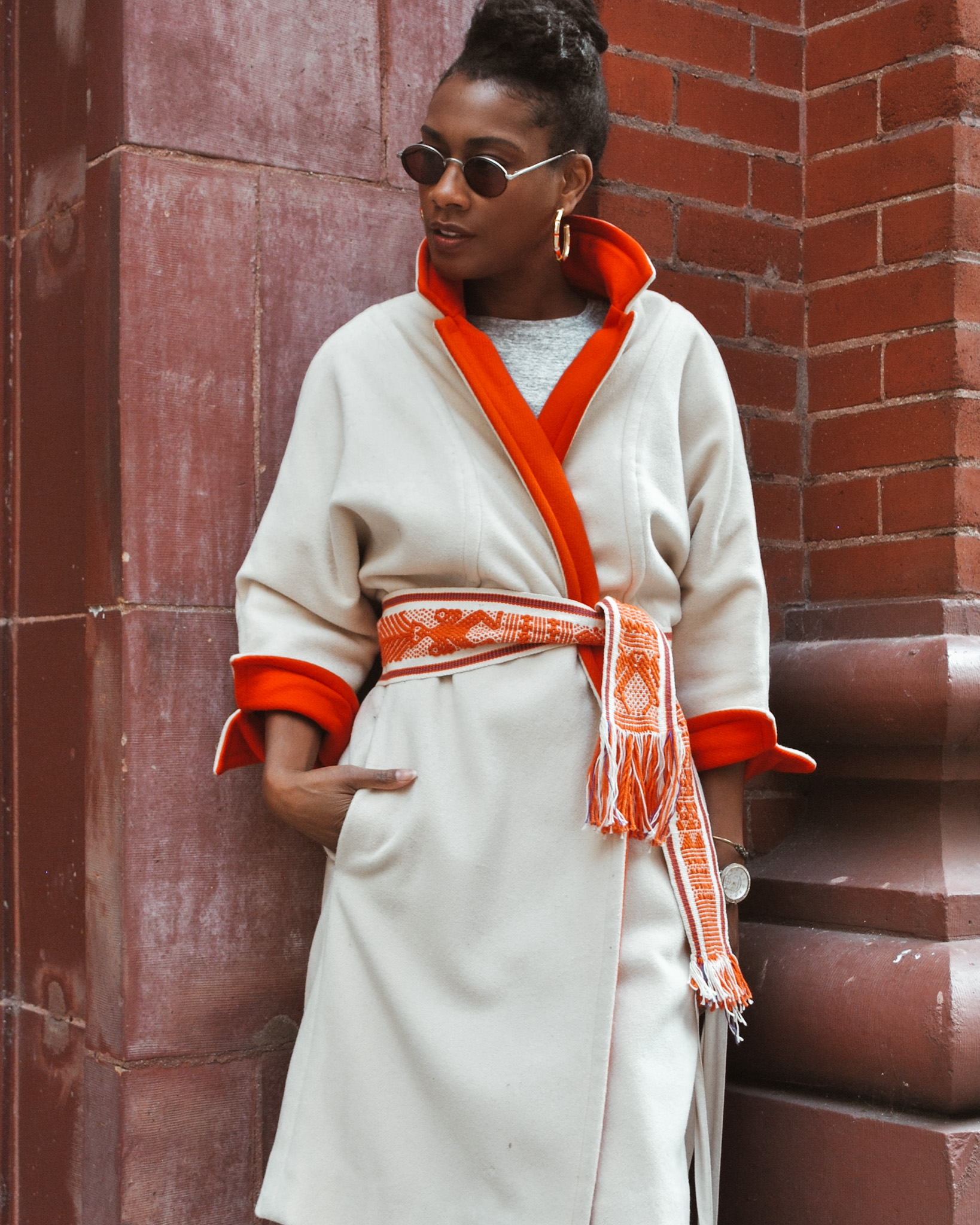 Sis is REVERSIBLE! When has your fave ever??
What do you look forward to wearing each Fall?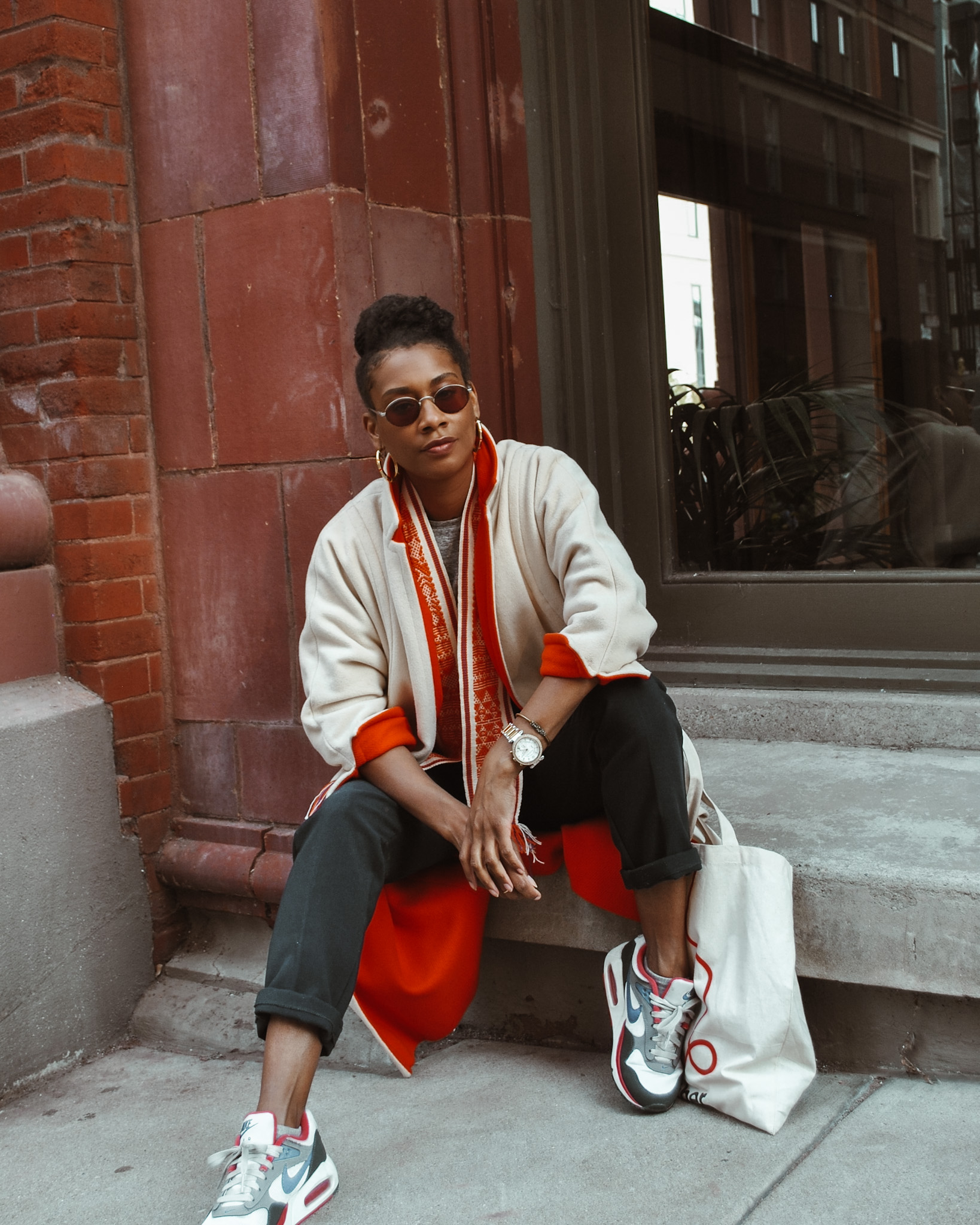 Need help

defining your style?
[qode_elements_holder background_color="#e0dee2″ number_of_columns="two_columns"][qode_elements_holder_item background_image="21726″]
Then you need the MUSE Method, my clear-cut coaching program that gives you the tools to create a stylish personal brand online. Learn more.
[/qode_elements_holder_item][/qode_elements_holder]