Hat Trick
My hair is usually too big to wear a proper hat, but every now and then I get into a "hat mood," which is often brought on by watching old black-and-white movies and various TV shows featuring pimps.
Lately, I've seen a lot of beautiful vintage numbers while out on Style Tour stops at NVISION and Talk of the Town, and decided to (kind of) get in on the act.
I originally bought this hat as a gift for my dad, but he decided he wanted a brown one instead because he's spoiled. Luckily(?), we both have huge heads, so it fit me just fine.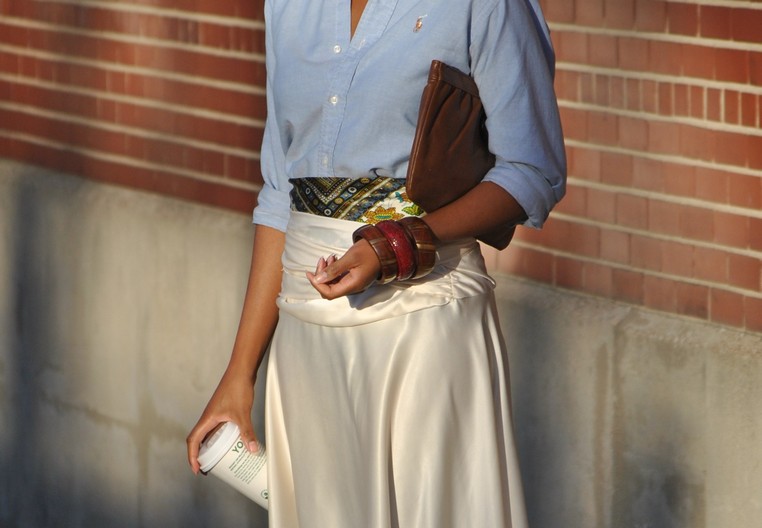 I tied a colorful scarf around my waist (the same one I used in my hair here and as a cravat here) underneath the skirt to add some texture.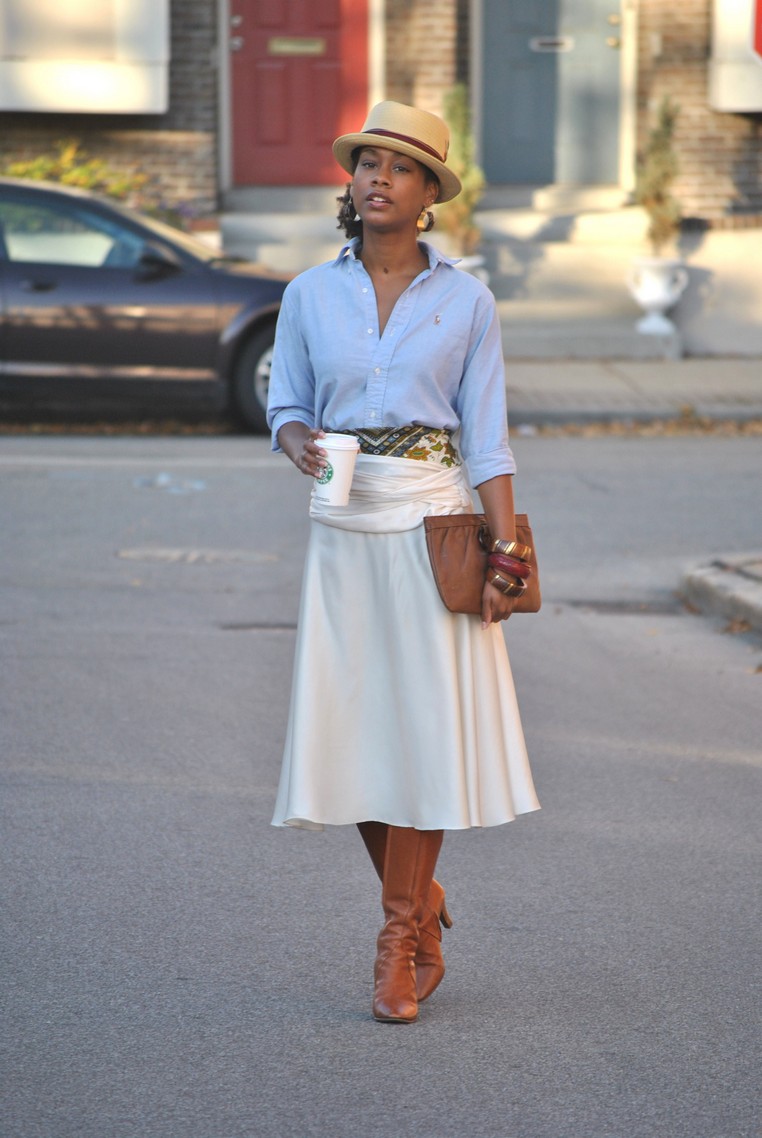 Thrifted oxford, skirt, clutch, bangles, and scarf; Hats in the Belfry hat; Anthropologie earrings; Rupert Sanderson boots (Century 21 score!)
Back in the day, people wore hats all the time. Do you? What the heck do you do with your hair when you wear them?