Prints-ess Clash
I've never been one of those people who can artfully combine seemingly clashing prints in a Dries-y/Etro-ish way. I wish I was, but my limit seems to be two prints at a time, tops.
However, I managed to squeeze in another pattern in the form of an accessory–a hat–instead of trying to pull off polka-dot pants or something.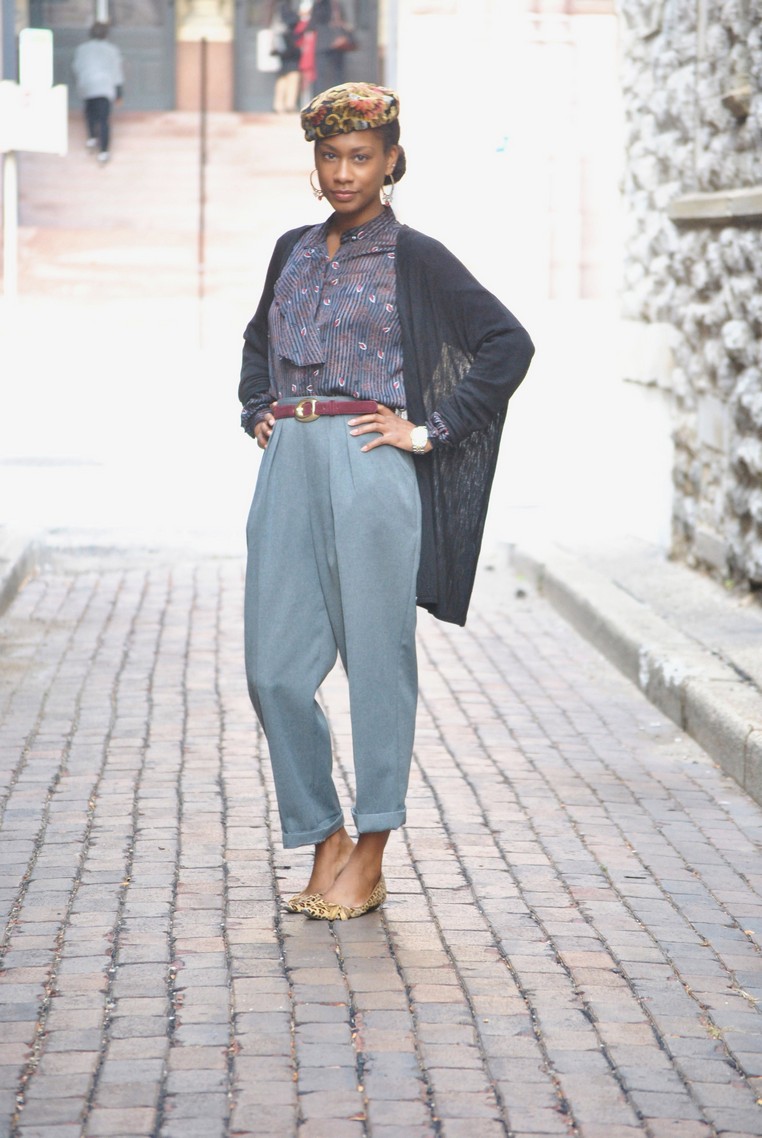 Keeping the other main elements (trousers, cardigan, belt) solid helps offset the floral hat, striped and floral blouse, and animal print shoes.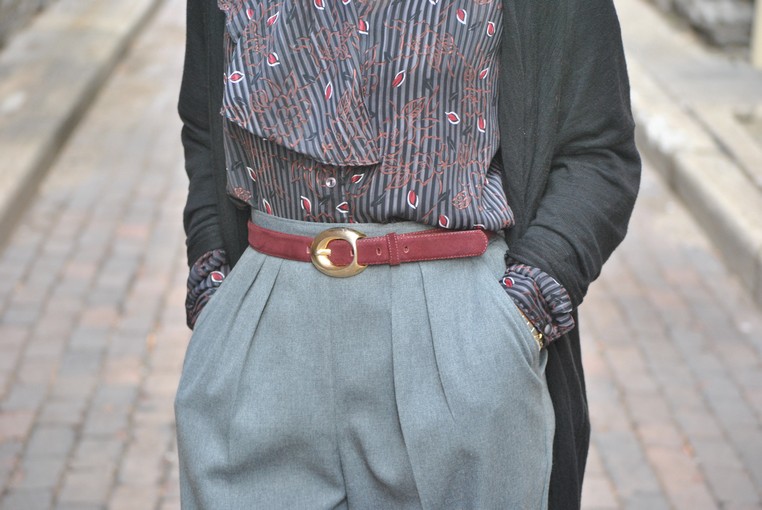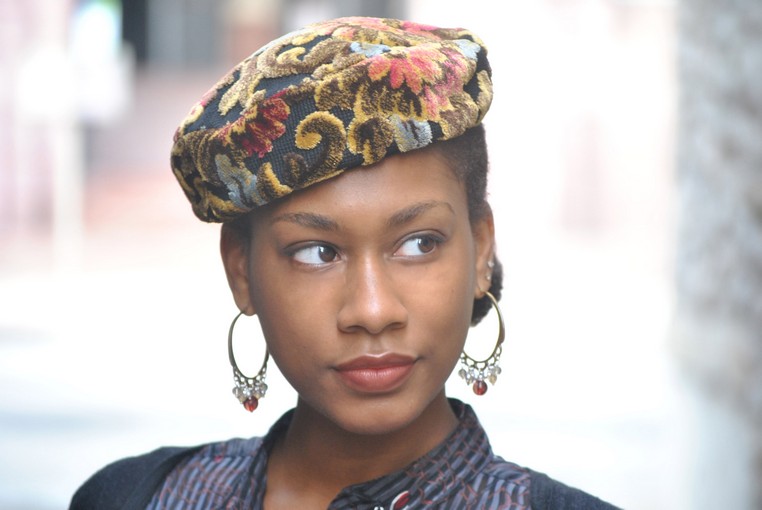 Apparently, I'm still into hats at the moment. This is the Coming to America/Queen Latifah ca. 1992 number I picked up at the clothing swap–the one that turned out to be Kasmira's cast-off.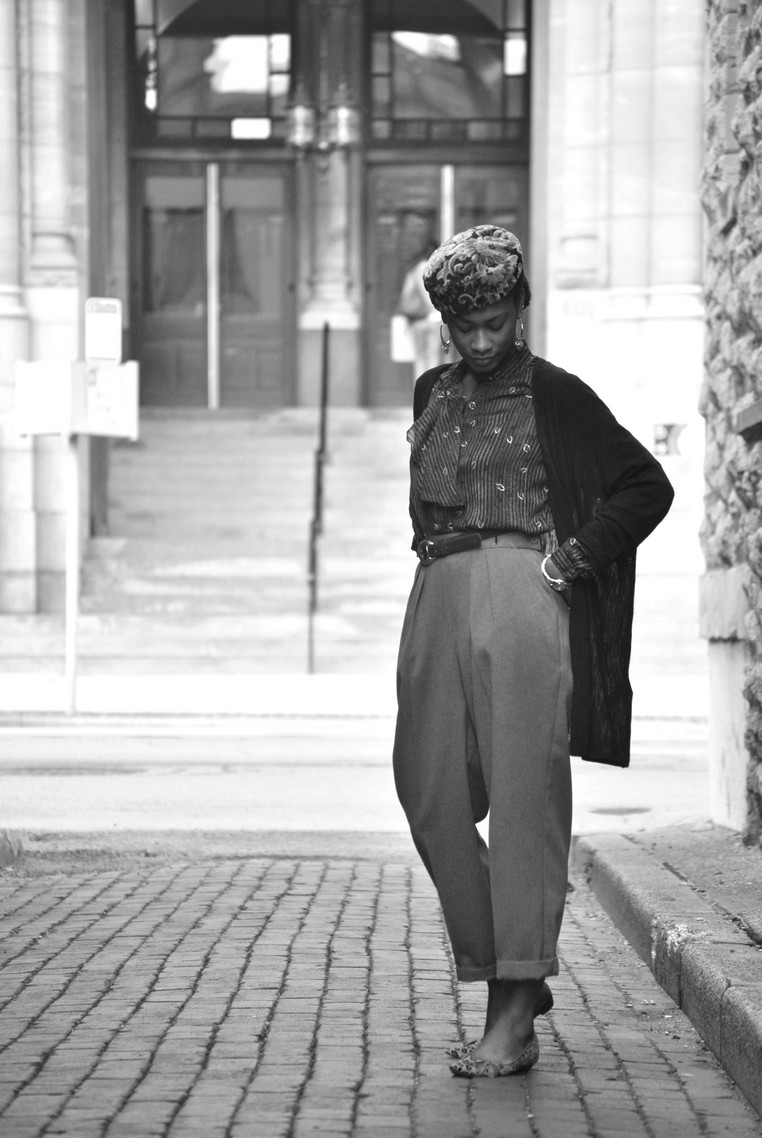 Thrifted blouse, belt, and trousers; H&M cardigan; Laundry flats
In other nobody-cares news, I still haven't decided on a Halloween costume. Last year I paid tribute to Off the Wall-era MJ; the year before I was Prince. Honestly, I have the best time dressing up as a famous person–I figure I can deal with paparazzi one day of the year!
So, who should I be this Halloween? I'm open to suggestions!