One (semi) realistic resolution
I've never been good at New Year's Resolutions. I have a serious sweet tooth, so for a long time I made the standard "Eat healthier" resolution. It always failed because I just crossed my fingers and hoped that I would wake up on January 1st WANTING to eat only raw broccoli with lemon zest for the rest of my life. That cookie/cake/pint of Haagen Dazs Dulce de Leche calling my name in the freezer wouldn't seem appetizing at all! Unsurprisingly, that bit of post-holiday magic never happened.
So, this year, I'm trying something more realistic that makes sense for me: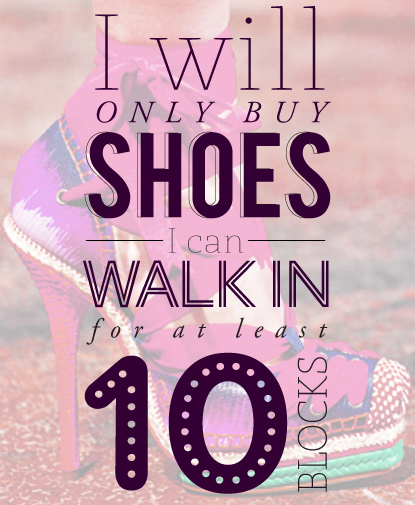 I'm not saying it won't be difficult, but this one? This one I think I can tough out for one measly year. Do you have any realistic resolutions for 2011?
Also, earlier this week I posted that I'm pulling a Carine and Style Sample magazine is shutting its doors. It's been an amazing ride and I've learned more than I could've imagined–which is one of the reasons I started it in the first place. I'm still drawn to the idea of publishing a magazine, so who knows what the future holds?