Current Obsession: Anita Moser
I'm not sure how I first came across shoe designer Anita Moser's designs, but I know it was love at first sight.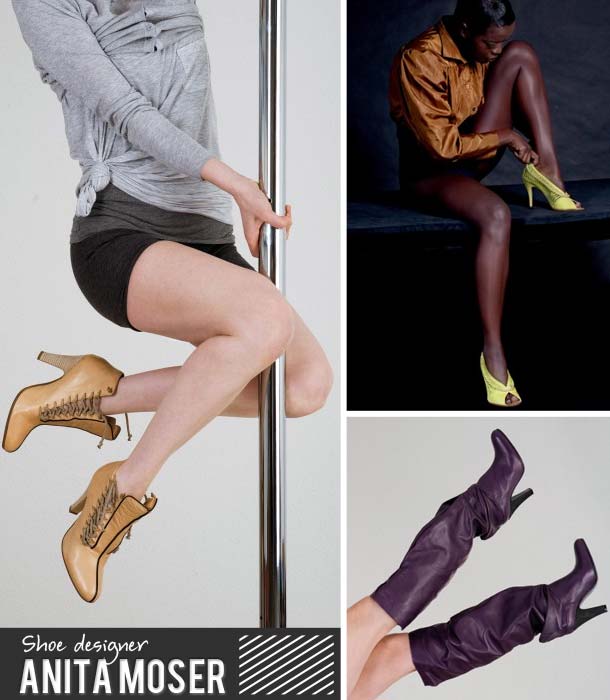 Really, how could you not love fluorescent yellow peep-toes and slouchy purple leather boots?
And the production process? Amazing.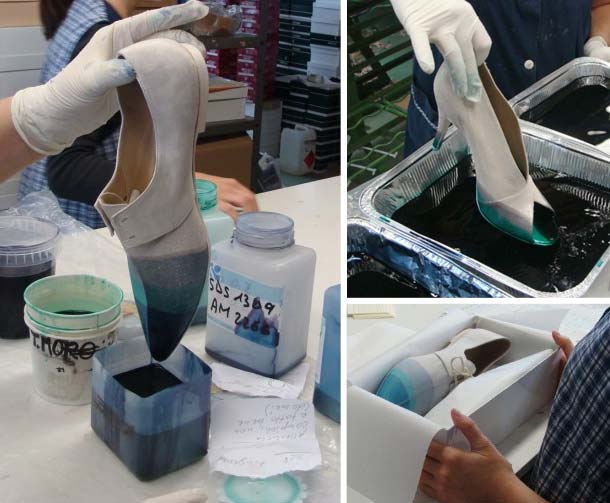 Dip-dyed shoes! Almost makes me want to take a cobbling class. And the toe on those brogues is PERFECT. Check out the rest of the collection here.
Sidenote: Even though I'm no longer publishing the magazine, I still seem to feel the need to editorialize everything. I have a spreadsheet bursting with designers, illustrators, entrepreneurs, etc.,  so y'all might be subjected to the fallout every now and then while I get all the "editor" out of my system. I hope that's okay!