4th Street Finds
I've worked with the Dress for Success 4th Street Boutique before, most notably on Style Tour and the Christmas window (I heard the Art Museum might use the long red Mandarin Jacket from the window in some sort of exhibit!). A while back, the latent editor in me came up with the idea of 4th Street Finds, an online mini-magazine of sorts showcasing the best of the boutique!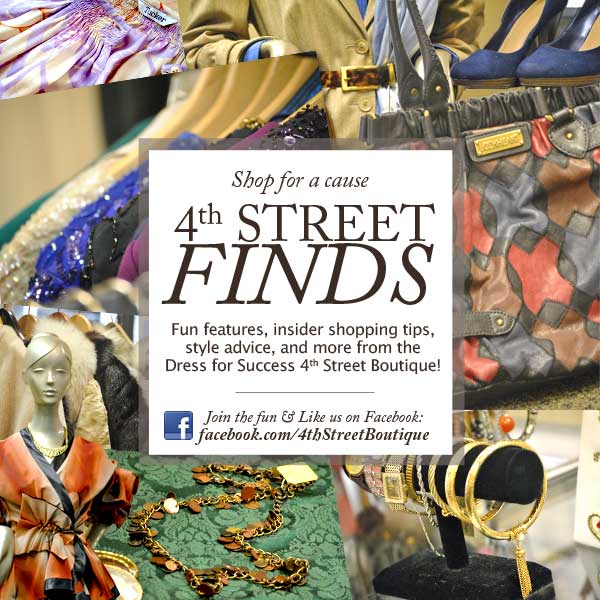 Each week, Susi and I have way too much fun playing dress up with the mannequins (we've named one of them Lucy, the other remains nameless for now) and taking pictures for the next week's features," including $50 outfit, Vintage Corner, One Piece Two Ways, and more! The features are posted on the 4th Street Boutique Facebook page, and you can head down to the shop for some guilt-free shopping if you see something you like.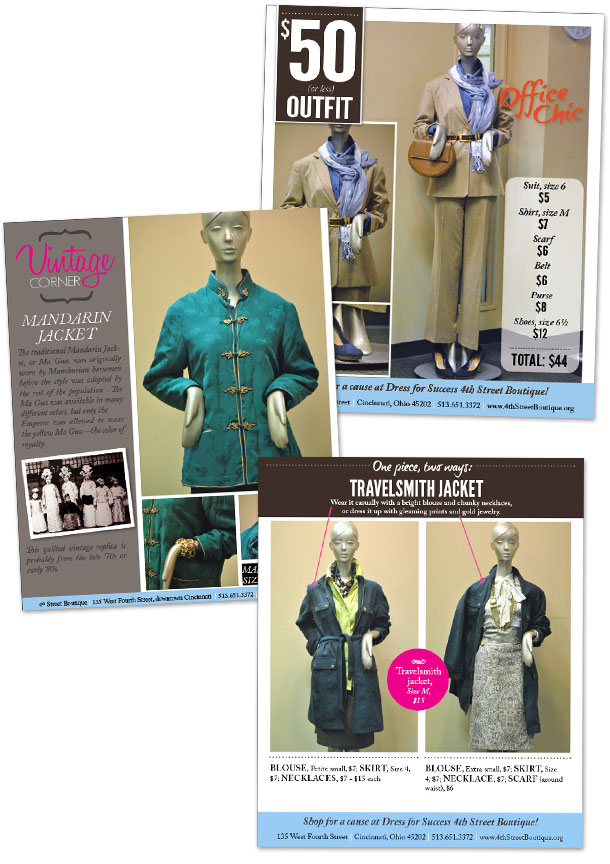 I've already got my eye on the green Mandarin Jacket (it looks FAB with leopard print) and I may or may not get that tortoiseshell-look belt the next time I'm at the boutique. That's why you gotta move fast!
For the scoop on the best of what's in store, make sure to like 4th Street Boutique on Facebook.