How to: Lazy Layering
I'm back! Back from…wherever it is people go when they're burnt out from the responsibilities of being a so-called adult but can't afford an actual vacation with beaches and fruit-infused liquors and stuff.
Between working (mostly) from home and preparing for holidays that revolve around eating, it's easy to get used to slobbing around in gear best suited for parking it on the couch. Sometimes, though, I have to leave the house (I know. I know.) and you know, go talk to people. Real live people. In person. Where they can see me.
So, in order to avoid subjecting the rest of the world to the vision that is schlubby me, I've developed a system to quickly go from "Girl, you better not go outside lookin' like that!" to "Hey, you look like a presentable human-type person."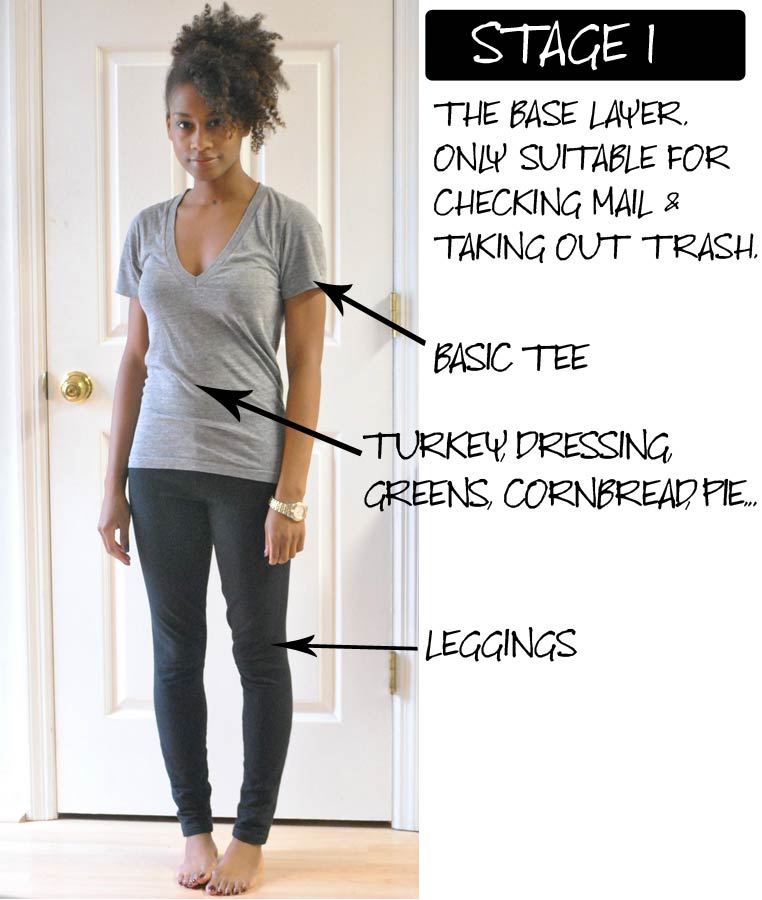 American Apparel tee and leggings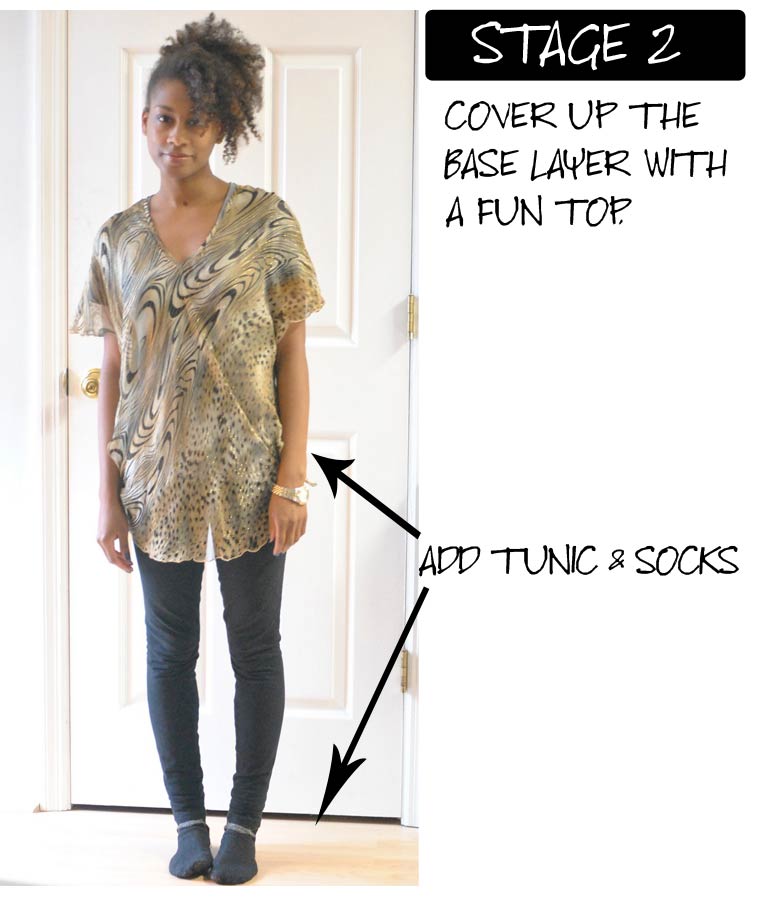 Allen B. tunic, J. Crew socks
At this point, I feel it's necessary to reiterate that leggings are not pants. Unless you're belting out "Bad Romance" onstage while sparks fly out of your machine gun bra, you need to cover your ass when you're wearing leggings. Mmkay?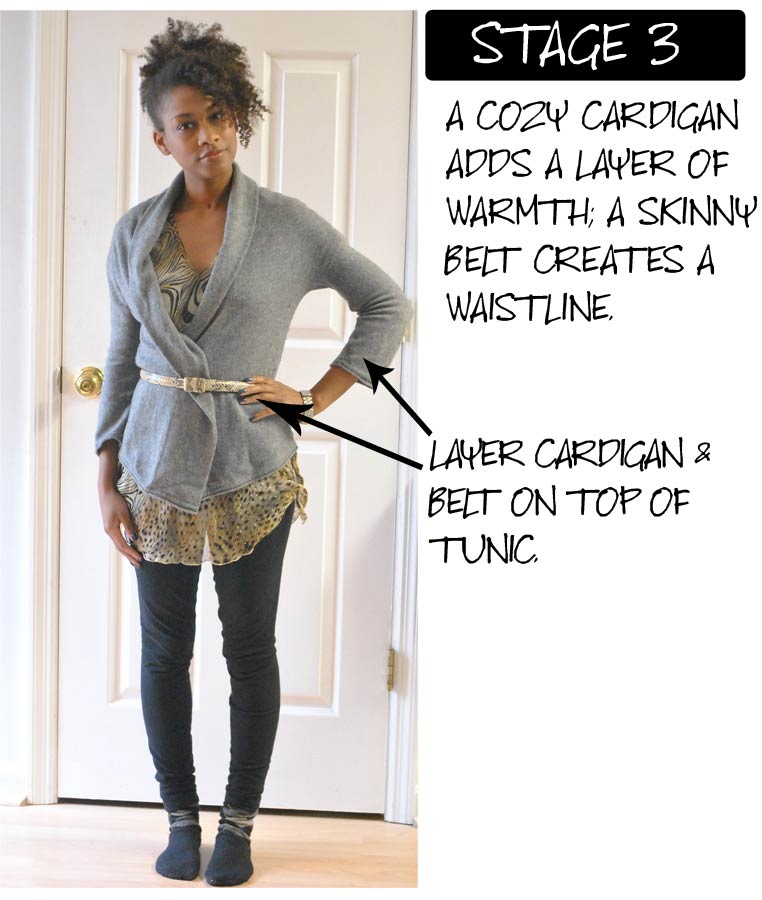 BCBG cardigan, thrifted belt
Anthropologie earrings, thrifted blazer and ring
Add a scarf and ankle boots, et voila! It's my "Of course I didn't just roll out of bed, I've been preparing for this meeting all day" look!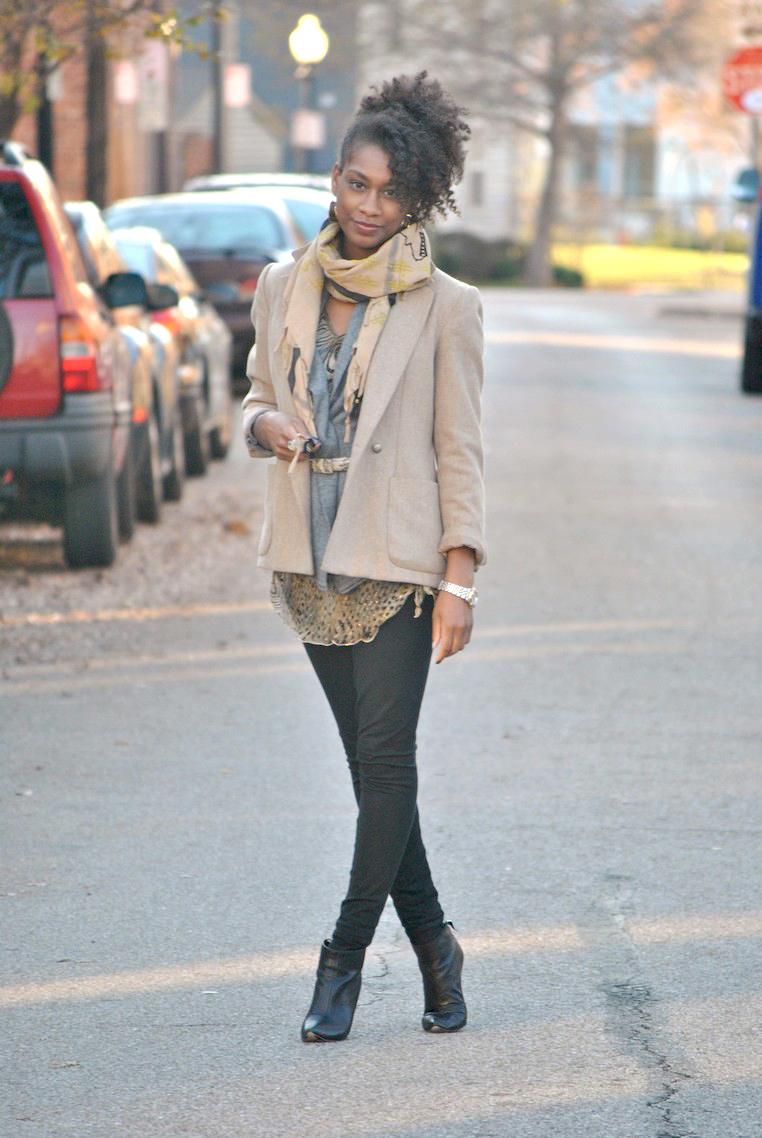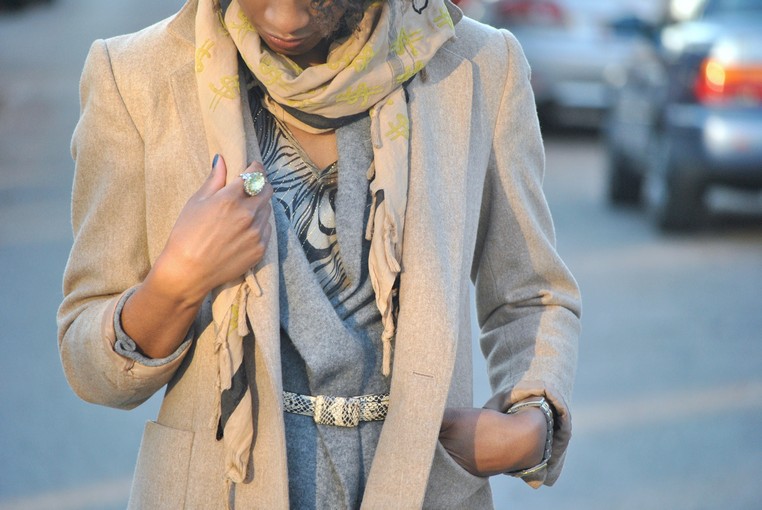 Leigh and Luca scarf; Sigerson Morrison boots
Do you have any secrets for going from schlub to fab? Share!