How to: Wear sweats to work
Sometimes it's all I can do to drag myself out of bed, let alone get into corporate power-bitch mode. I've been a proponent of the "dressy sweats" trend for a while, and even though I usually work from home now, this trick still comes in handy when I have to look halfway decent but don't feel like getting dressed up.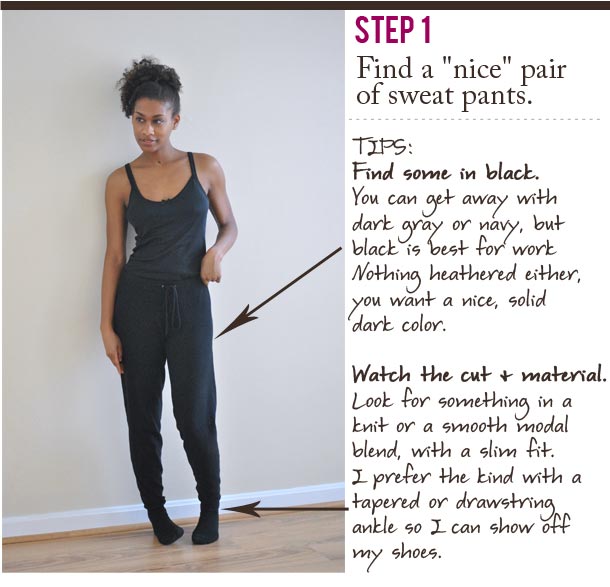 Victoria's Secret camisole and pants
I bought these cotton & cashmere blend sweat pants from Victoria's Secret last year, and they've been my go-to lounge around the house gear ever since.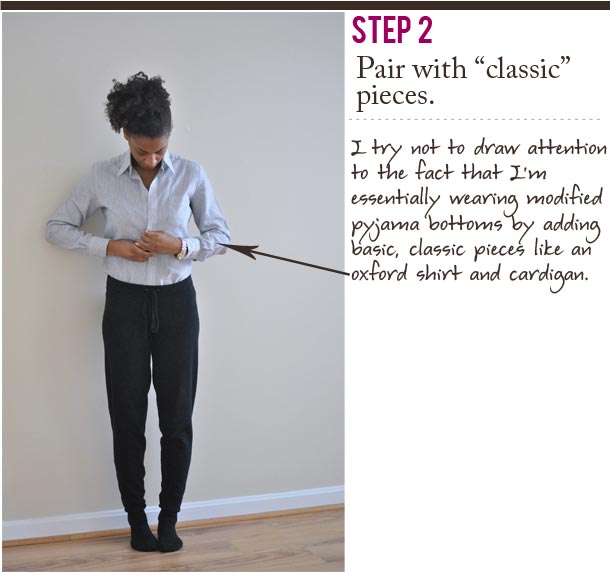 Thrifted shirt, men's watch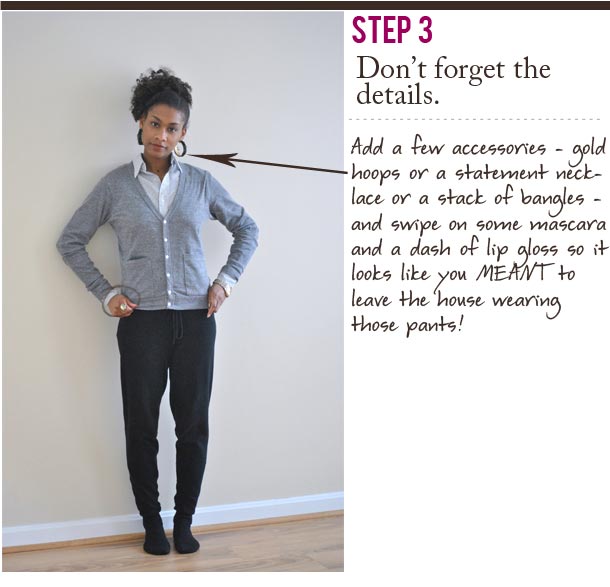 American Apparel cardigan, earrings from Morrison & Me, vintage ring
Note that I'm still comfy! The cardigan is stretchy cotton, and I keep the accessories light and easy.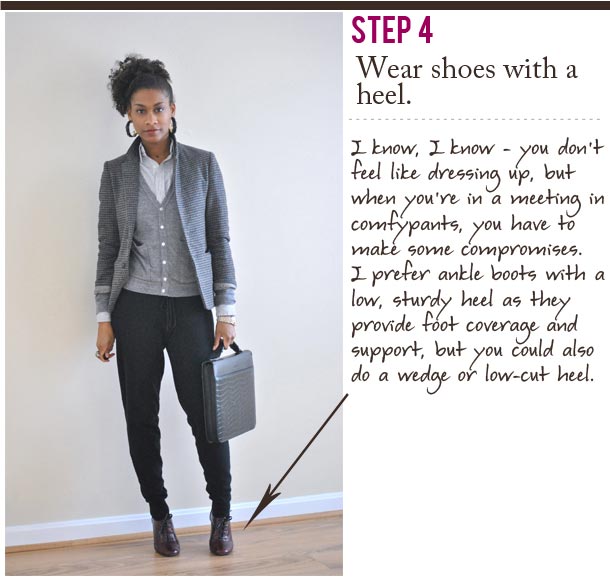 Thrifted blazer, Charles David heels, Buxton folio
Other than the blazer (which provides warmth) and the shoes (I'll be sitting all day, so it doesn't really matter), I'm basically wearing the same thing I'd wear to sit on the couch. If you think you can get away with wearing sweats to work, try it! But don't fall asleep at your desk…