Oops, I Did It Again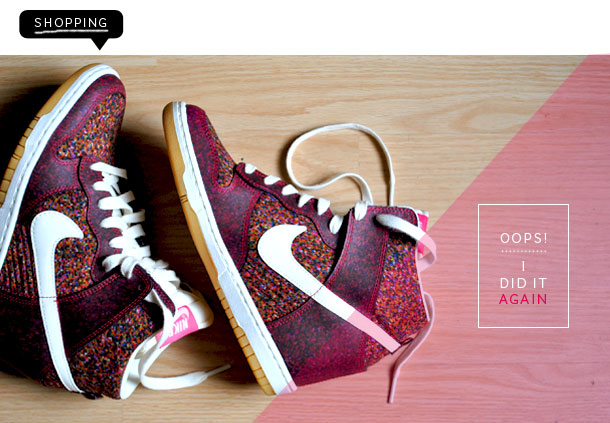 A little over a year ago, my life was changed. I obsessed for weeks–should I or shouldn't I?–before finally making the move. I bought my first pair of Nike x Liberty Sky High Dunks.
The compliments haven't stopped since, and let's keep it real, we all know that's what fab shoes are about. Last year, a woman waiting next to me at a restaurant literally demanded to know where I'd bought them and looked them up on her phone WHILE SHE WAS STANDING NEXT TO ME. Another guy stopped me at a street fair and asked to take pictures of just the shoes. It was weird, but strangely flattering: "Don't you see how everybody likes 'em and how everybody talks about 'em?"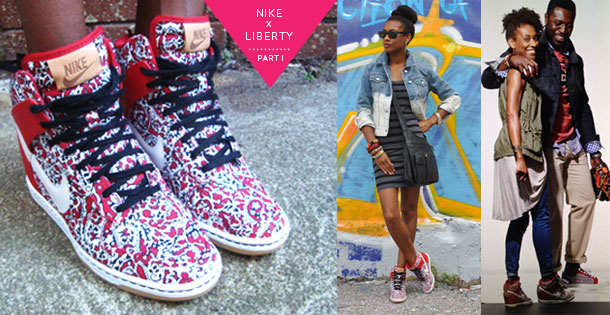 So after a year of wearing them to walk to work and to baseball games and with little dresses and on photo shoots, I started to feel the itch again. The I-need-new-kicks itch. Soooo…
Now the question is: which color laces are better?